Here are a few newslettes offering coupons – in fact, the Minute Riceipe Club also offers Product Taste Tests and Customer Surveys!
Enjoy a subscription to The Sunshine Times, the DOLE Packaged Foods quarterly e-newsletter.
You'll receive…
Coupons for super savings on your favorite DOLE products
Product Spotlight Features and Juicy Fun Facts about our healthy foods
Delicious and nutritious recipes for all occasions
Sweepstakes, giveaways, content announcements and more
Exciting updates from Dole so you're always in the know
Let Kikkoman do the cooking all year long! Sign up now for our electronic newsletter to get the latest recipes and entertaining tips. Just fill out the form below and get your kitchen ready.  We love the Panko crumbs and dumpling sauce.
Thanks to Kikkoman, everything you need to make a fabulous Chinese New Year feast is no further away than your local supermarket.  Once you've planned your menu, using the recipes listed at the end of the Guide, visit the Asian food aisle to stock up on Kikkoman sauces. They're all you need to transform everyday ingredients into authentic Chinese specialties.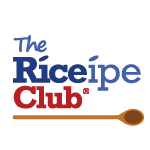 Sign-up for The Minute Riceipe Club® for:
Coupons and special offers
Sweepstakes, contests, enter to win
E-newsletters
Product Taste Tests/Customer Surveys