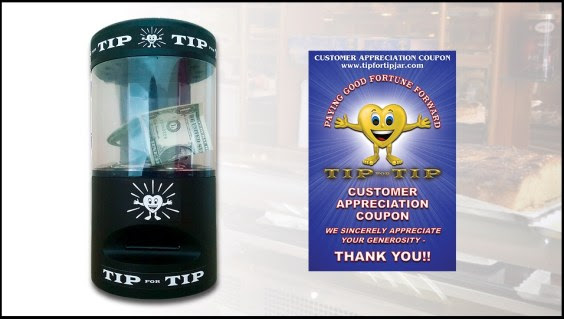 Drones! Self-driving cars! 5G network-connected gadgets! See-through TVs!
Those are among the innovations featured at this week's CES 2019 consumer technology trade show in Las Vegas, the annual showcase for high-tech innovations that promise to change your life. But there are plenty of other, somewhat less high-tech products debuting at the big show that can have just as much of an impact your daily life, but might get overlooked.
Like the tip jar that gives you coupons.  Here's the entire Coupons in the News article.